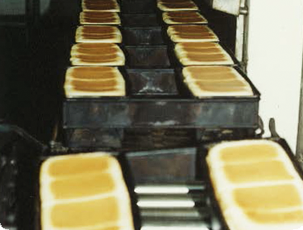 Giving Back to the Community & Sponsorship 
22/3/21 - Our Findlay's Blue Tray Walkers team kept the baton moving step after step for 24 hours non-stop this weekend at Gisborne's Relay for life. It was humbling to see so many in our community supporting Whanau and friends. Thank you to those who donated to help us reach our fundraising goal: Robert Pascoes Logistics, Acton International, Proper Crisps, and Anonymous! With your help, we raised $2500.00 for the Cancer Society. A big thank you to our team captain Liz, and all those at Findlay's who gave of their time and donations. You are all amazing!
Walter Findlay Ltd has been allowed to flourish in the community of Gisborne. Every business has the responsibility to ensure they are profitable to guarantee continued survival and to provide a safe and enjoyable workplace for their employees. The Directors of Walter Findlay Ltd also believe giving back to the community that enabled the company to flourish is both a responsible and moral duty. Our Flagship event where Walter Findlay Ltd 'gives back' is the Walter Findlay Quality Bakers of  Gisborne "Fire in the Sky" extravaganza. The company has sponsored the Fireworks event since 2002.
We support our Key Nominated Charities with donated product and sponsorship. Our Nominated Charities are:
 

Gisborne Mid Winter Swim

 
Not for Profit/Fundraising Sponsorship Program
Walter Findlay Ltd supports many community-based initiatives and fundraising events with sponsored product for clubs, sports teams and schools.
Our Sponsorship program offers premium bread and sausages at discounted rates. 
How to apply:
1. Your application will be carefully considered. You will be notified within 2 weeks of your application approval or decline.
2. Please ensure you apply at least Two to Three weeks prior to your event for the application to be eligible for consideration.
3. Please apply for ONLY one event/date at a time in your application.  
4. Please note that Sausages are available at a discounted rate only - we are not able to offer donation. We are unable to donate or sponsor specialty products e.g. milk, hams, juice and or smallgood bakery items e.g. buns, bread rolls, Vogels, and stuffing mix. 
To be eligible for sponsored product or donation please complete our new online application form: click here to open application form