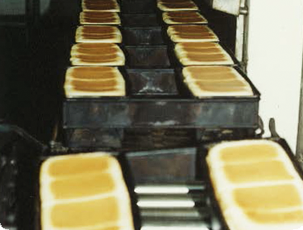 Mission/Quality Policy
Walter Findlay Ltd has been in business for over a century (Est. 1913), and has a long standing commitment to exceeding customer expectations and continually improving our products and services. Our aim is to develop, manufacture and deliver high quality products that are safe, consistently please our customers and meet regulatory requirements. We set and achieve high
standards for food safety and quality of our products and measure this through our Food Safety Certification. These quality and food safety objectives are reviewed on a regular basis.
Our people understand our commitment to quality, reliability, consistency of supply and continuous improvement. They are part of a continuous improvement team and have the necessary skills and training to deliver on our commitment to quality.
Our customers recognise our efforts by considering us to be their preferred supplier because of our reputation for innovation, quality, reliability, and consistency to meet their needs.
We embrace innovation by developing products to continually surpass our customers changing needs. To achieve this we maintain a global awareness of food trends, maintain superior relationships with our suppliers, and continually explore new quality ingredients and process changes to develop products that not only deliver in production performance but create uniqueness and a point of difference in the marketplace.
Managing Director: David Findlay
Dated: August 2016
Commitment to Quality and Continuous Improvement
At Walter Findlay Ltd we have high quality standards and are committed to continuous improvement.
We have a detailed and robust Health and Safety plan in place that fulfils the government's ACC and Work Safe regulatory requirements as the wellbeing of our people is paramount at Walter Findlay Ltd.
All of our 3 sites have HACCP based Quality Systems that meet ANZFSA Standards and are certified by SGS with a regular audit programme.
In addition our Gisborne bakery is also certified to the Woolworths Quality Assurance (WQA) Standard.
HALAL Certification
Our Kelso site is a certified manufacturer of Halal ingredients.
Genetically Modified Policy
All of our ingredients are sourced from suppliers that have no genetically modified material and have not been produced by genetically modified organisms.
Customer Focus
It is our aim that our customers both internal and external will recognise our efforts by considering us to be their preferred supplier because our products and services have exceeded their expectations with legally compliant and quality food.
---