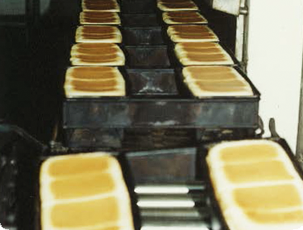 WFL Statement RE: COVID-19 Pandemic:
Monday, March 17th 2020,
Bread is an essential food item, and as we are the only local bread manufacturer in the Gisborne region, we have decided to take extra precautionary measures to safeguard our people, their families, our products and our wider community during this time of uncertainty with the COVID-19 Coronavirus.
Our action plan includes extra deep cleaning and sanitization and we have increased our already stringent food safety measures such as frequency of hand-cleaning and sanitization as well as isolating working areas for our work teams. We intend to keep running and to provide our community with bread and so these measures will help us to do so with reducing the risk of spreading or coming into contact with the virus.
We will still be delivering our products, with extra precautions for our drivers and merchandisers of extra handwashing, sanitization and gloves.
As of today, we will no longer accept visitors through our doors except for essential contractors and suppliers who have gone through a screening process. 
This means:
Customers are not able to collect any product from our Gisborne site or office, this includes bread, breadcrumbs and chilled goods from today.
Unfortunately, this means we have had to take the extraordinary precaution of suspending our sponsorship and donation orders until 30th April 2020 and we will not be accepting any new sponsorship requests until further notice.
The current situation is highly fluid, and events are evolving at a rapid rate, so we will review our position and update accordingly.
We are still contactable and delivering products to retail stores and supermarkets. Please feel free to contact us via phone or email: (06) 8689129/0800 925 8346 or nzorders@wfl.co.nz
Walter Findlay in the Media
02 January 2013 Spectacle in the sky to mark 100 years
5 March 2012 Waioeka Gorge Closed
Papers Past Oatridge and Veale Opening Announcement 1885
Papers Past Notice of Walter Findlay purchasing  Oatridges Bakery 1917