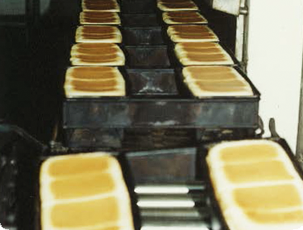 Quality Bakers
Walter Findlay Ltd together with Chas Mills Ltd joined the Quality Bakers Cooperative in 1981. Walter Findlay Ltd baked the Home Style brand Bread and Chas Mills Ltd baked the Fresh bake brand bread.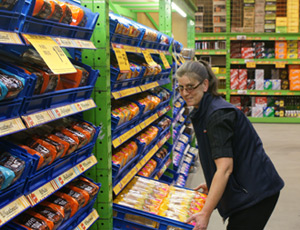 Pat Goodman created Quality Bakers NZ Ltd to give regional bakeries ownership of the national brands in their area. They could take advantage of national advertising and marketing and share in innovation all the way remaining in their own region. Along with his own bakery in Nelson, 27 other bakers in New Zealand joined the group. Over time the independently owned bakeries were sold to Quality Bakers. Walter Findlay Ltd of Gisborne and Breadcraft Wairarapa Ltd in Masterton are the only remaining independent family owned bakeries left in Quality Bakers. (There are only four independently owned bread plant bakers left in the country.)
Quality Bakers NZ is now part of Goodman Fielder, the largest food manufacturer in the southern hemisphere.
The relationship with Goodman Fielder means Walter Findlay Ltd distributes many ambient and chilled products throughout the Gisborne region.