WFL as food manufacturer is an essential business for NZ and Australia. We endeavour to continue safely making our products for our communities during the Covid-19 pandemic.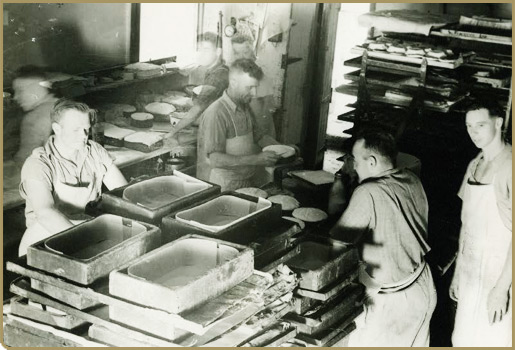 WELCOME
Kia ora,
Walter Findlay Ltd is a legacy of four generations of baking and food coatings with a focus on quality.
Family owned and community minded, Walter Findlay Ltd is an innovative growing company based in Gisborne, New Zealand, with operations throughout the country and in Australia. We bake Quality Bakers branded bread and the Eastlander for Gisborne and the East Cape. We design and manufacture food coating systems such as panko, specialist batters and predusts for large commercial users in New Zealand, Australia and the USA.
WALTER FINDLAY BAKING LEGACY

It's probably fair to say the Walter Findlay connection with bread making began last century in Scotland, when the original Walter (great grandfather of the present Walter) was a Seed and Grain merchant in the town of Peterhead, Aberdeenshire in the east of Scotland.

In the early 1900's, brothers Walter, Frank and George immigrated to New Zealand and began the New Zealand Findlay baking legacy

BREAD IN
BLUE TRAYS

Did you ever wonder why there are different coloured bread trays? Well, there was a time when the Gisborne public had no idea which breads were Findlays or not. So we decided to come up with a campaign to promote Findlays bread is in the blue trays. We had a fantastic response and everyone knows that if you want to find Findlay's products, it's in the blue trays.

Facebook